Key Information
Scope of Framework
This framework offers a range of construction works helping members to deliver asset life cycle projects through the stages of design, build, operate and maintain. From internal and external refurbishment and improvement works through to the building of additional structures, it will support public sector bodies to deliver regeneration programmes, modernisation and upgrade works plus expansion of estates.
Construction Works
Features and Benefits
Supports all types of building construction activity
Sector split lots servicing housing, education, healthcare and the wider public sector
Design and build options for structures across residential, commercial, corporate, education and public estates
Supply partners appointed based on sector experience, competence and capability, and selected by region and value band to meet local delivery requirements.
Flexible specifications to suit your needs
Framework start date: 01/04/2019
Framework end date: 31/03/2023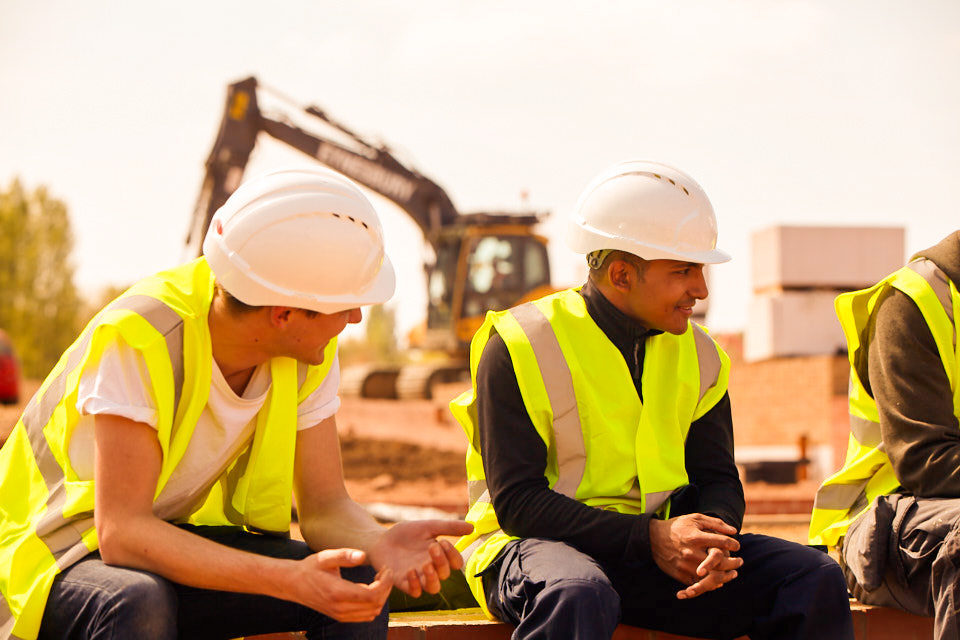 Framework Agreement
This framework has the following lots and provides a range of services nationally.
We've highlighted the supply partners appointed to each lot below
Lot 1
Internal & External Refurbishment
Lot 1a - Housing
Bann
Bayview Contracts
Bell Group
Breyer Group
Combined Facilities Management
CTS Projects
Emanuel Whittaker
Equans Regeneration Ltd
Esh Construction
Greyline Builders
Ian Williams
J. Tomlinson
JMC Mechanical
Kier Services
Lovell Partnerships
Mi-space
MJ Construction Group
Mulalley & Company
Novus Property Solutions
Osborne Property Services
Penny Lane Builders
PK Murphy Construction
Sustainable Building Services
The Casey Group
United Living North
United Living South
VINCI Facilities
Wates Construction
Lot 1b - Education
Bayview Contracts
Bell Group
Breyer Group
CLC Contractors
Combined Facilities Management
Equans Regeneration Ltd
Esh Construction
Graham Asset Management
H&J Martin
Ian Williams
J. Tomlinson
Kier Services
Logan Construction
MD Building Services
MJ Construction Group
Mulalley & Company
Novus Property Solutions
Seddon Construction
Sustainable Building Services
The Casey Group
Wates Construction
Whitfield & Brown
Lot 1c - Health
Axis Europe
Bell Group
Breyer Group
CLC Contractors
Equans Regeneration Ltd
Esh Construction
H&J Martin
Ian Williams
J. Tomlinson
Kier Services
Logan Construction
MD Building Services
MJ Construction Group
Mulalley & Company
Novus Property Solutions
Seddon Construction
Sustainable Building Services
The Casey Group
Whitfield & Brown
Lot 1d - Wider Public Sector
Axis Europe
Bayview Contracts
Bell Group
Breyer Group
CLC Contractors
Equans Regeneration Ltd
Esh Construction
Graham Asset Management
H&J Martin
Ian Williams
J. Tomlinson
Kier Services
Logan Construction
MJ Construction Group
Mulalley & Company
Novus Property Solutions
Seddon Construction
Sustainable Building Services
The Casey Group
Wates Construction
Whitfield & Brown
Lot 2
Internal & External Refurbishment with Build
Lot 2a - Housing
Axis Europe
Bann
Bayview Contracts
Borras Construction
Combined Facilities Management
Cosmur Construction
CTS Projects
Equans Regeneration Ltd
Esh Construction
Guildmore
J. Tomlinson
Jarvis Contracting
JMC Mechanical
Liberty Group
Lovell Partnerships
MD Building Services
Mulalley & Company
Novus Property Solutions
Penny Lane Builders
PK Murphy Construction
Simons Construction
Sustainable Building Services
The Casey Group
Thomas Sinden
United Living North
United Living South
Whitfield & Brown
Lot 2b - Education
Axis Europe
Bayview Contracts
Borras Construction
Combined Facilities Management
Cosmur Construction
Equans Regeneration Ltd
Esh Construction
Graham Asset Management
Guildmore
H&J Martin
J. Tomlinson
Jarvis Contracting
Kier Services
Logan Construction
MD Building Services
Mulalley & Company
Novus Property Solutions
Seddon Construction
Simons Construction
Sustainable Building Services
The Casey Group
Thomas Sinden
Whitfield & Brown
Lot 2c - Health
Axis Europe
Equans Regeneration Ltd
Esh Construction
Guildmore
H&J Martin
J. Tomlinson
Jarvis Contracting
Logan Construction
Mulalley & Company
Novus Property Solutions
Seddon Construction
Simons Construction
Sustainable Building Services
The Casey Group
Whitfield & Brown
Lot 2d - Wider Public Sector
Axis Europe
Bayview Contracts
Borras Construction
Cosmur Construction
Equans Regeneration Ltd
Esh Construction
Graham Asset Management
Guildmore
H&J Martin
J. Tomlinson
Jarvis Contracting
Logan Construction
MD Building Services
Mulalley & Company
Novus Property Solutions
Seddon Construction
Simons Construction
Sustainable Building Services
The Casey Group
Thomas Sinden
Whitfield & Brown