Alexandra Park groundsman's career blossoms thanks to Fusion21 supplier John O'Conner

Fusion21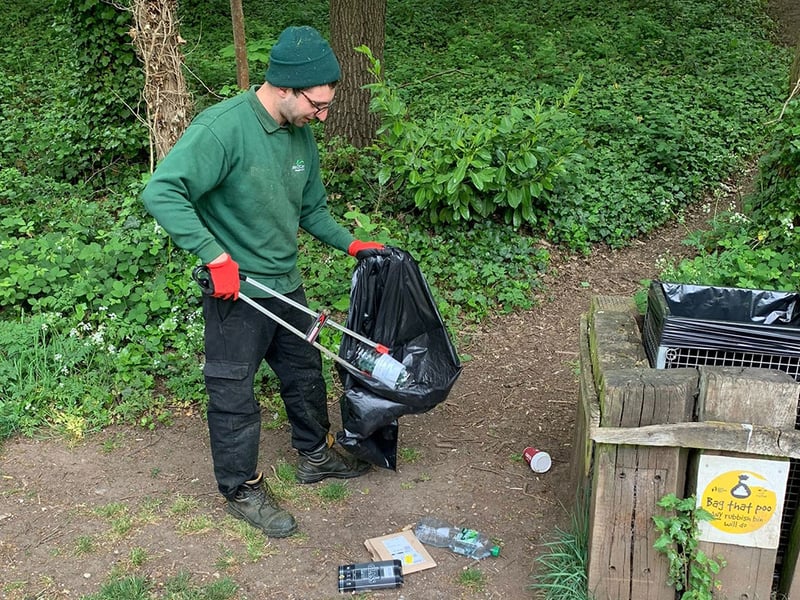 A contract procured through our Grounds Maintenance Framework has given a work placement student the chance to learn new skills and develop a career.
Fusion21 supplier John O'Conner is currently providing a 365 day a year contract to service the grade II listed Alexandra Park in North London, on behalf of our member Alexandra Park and Palace Charitable Trust.
We support all of our members to deliver social value you can see and as a result of this procurement, three recruits have completed six-month placements through the Government's Kickstart Scheme - a project set up to assist employers in creating job placements for young people aged between 16 and 24.
The recruits learnt to carry out a range of horticultural work including grass cutting, strimming, pruning, weeding, shrub and border maintenance, hedge cutting, leaf and litter picking, sweeping and herbicide application. They were also provided with advice with CV preparation and interview techniques.
After completing one of the placements 23-year-old Alessandro Disario has been offered a full-time job employed as a groundsman to support the contract, which is set over 196 acres of open parkland and welcomes 3 million visitors per year.
Having impressed his colleagues, Alessandro has received relevant training and his responsibilities now include strimming and litter picking across the site and monitoring and changing bins. The hiring of Alessandro, who lives in North London has also met the firm's obligations to recruit from within the local community.
Commenting on his new career path, Alessandro said: "I really enjoy working outdoors with various teams across the Palace grounds, and I have picked up many skills since the programme began. I'm so grateful for this opportunity, I have made some friends who have also helped me with various tasks and have given me good advice and support with my training."
At Fusion21, we're proud to support our members to procure services with purpose, ensuring social and environmental targets are met and local community's benefit. Click here to read more about our social value offer.