Bespoke Repairs and Maintenance Offer Developed for Tower Hamlets Community Housing

Fusion21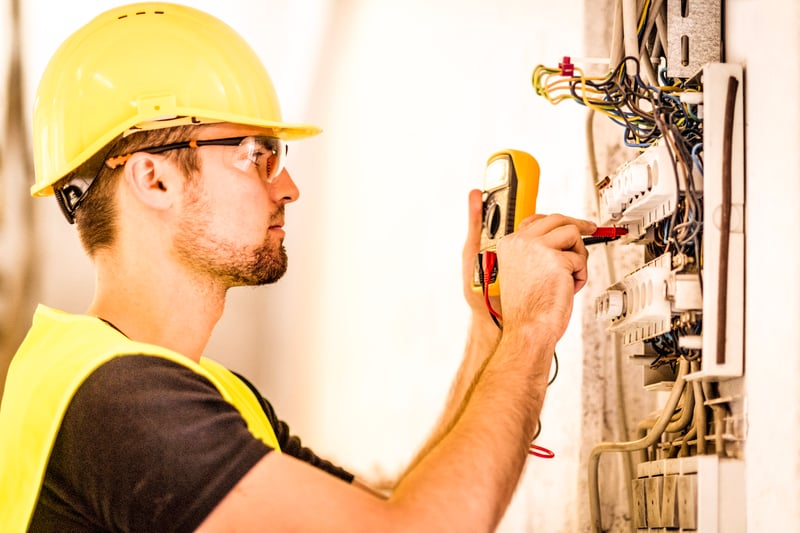 London-based Tower Hamlets Community Housing (THCH) required a full-service review of its repairs and maintenance offer to enable the business to work smarter in this area, while also boosting customer satisfaction.
Learn how Fusion21 supported THCH to develop and implement a bespoke procurement solution that was tailored to its organisational needs and objectives.
The Member
Located in East London, Tower Hamlets Community Housing (THCH) provides a mix of quality affordable homes and is incredibly passionate about achieving high levels of customer satisfaction for its residents living in Spitalfields, Bethnal Green, Stepney, Shadwell and Wapping.
Delivering great value services is an integral part of the housing association's vision of 'Building Connected Communities', and the organisation is aiming to streamline and improve its repairs and maintenance offer.
THCH also strives to deepen its social impact and is always seeking new opportunities to empower and benefit its residents by making a positive impact in its communities.
Read on to find out how we have helped THCH to achieve its goal.
The Brief
THCH wanted to undertake a full-service review of its repairs and maintenance offer to:
Streamline services and improve delivery

Gain greater predictability on repairs costs

Support better budget management

Reduce time spent on administrative tasks
The housing association's ultimate aim was to have a completely bespoke repairs and maintenance offer that would further increase customer satisfaction, while enabling the business to work smarter and more efficiently.
The Challenge
THCH was seeking a strategic solutions partner to provide a renewed repairs and maintenance offer, specifically tailored to meet the operational needs and objectives of the organisation.
Gary Stanfield, Framework Manager (Construction) at Fusion21 explains: "Opting to develop a bespoke procurement solution gave THCH the opportunity to shape its service offer, benefiting both the organisation and its customers."
Keep reading to find more about Gary's role in the project.
The Team
With a deep understanding of the housing sector and an unrivalled reputation for procurement excellence, THCH asked Fusion21 to work alongside them on this project.
Gary Stanfield, Framework Manager in our Construction Category, had the right knowledge and expertise for the job. With more than 40 years' experience in the construction industry – and 35 years working within social housing, Gary has held a range of senior managerial roles. He is a Member of the Chartered Institute of Procurement and Supply and a Fellow of the Chartered Institute of Building.
Gary quickly became an extension of THCH's team. Keep reading to learn how he supported the social landlord throughout the procurement process.
The Approach
The project began with an initial brief and detailed discussion between Fusion21 and the THCH team. Time was spent understanding the organisation's aims so they could work with the right technical expert.
Next, Gary supplied Fusion21's Reactive Repairs and Maintenance Framework.
Our OJEU compliant Reactive Repairs and Maintenance Framework is worth £290 Million and provides access to a highly skilled supply chain.
Over a 10-month period, Gary has worked closely with THCH's Asset Management and Customer Services teams to scope out a tailored procurement solution that meets their operational needs and objectives.
Gary Stanfield, Framework Manager (Construction) at Fusion21 said: "Following an initial brief, an extensive consultation process was undertaken to ensure the revised offer would be fit-for-purpose, and recommendations were made. A range of internal and external THCH stakeholders were involved with the consultation from the Leadership team to Board members and Fusion21's supply chain.
"One of the main outcomes identified through the service review was the decision to move to a fixed price per property model from a traditional service of rates-based contract and included planned and cyclical works. These services had previously been delivered via ad-hoc contractual arrangements so this new approach would provide greater accuracy when planning and managing THCH's repairs and maintenance budget."
Our procurement experts bring the technical knowledge and expertise you need to procure successfully and achieve more significant long-term project impact and value.
The final step in the procurement process involved Fusion21 producing bespoke tender documents specifically written for THCH with regular consultation throughout the process.
An OJEU compliant mini competition was then carried out based on 60% quality and 40% price, with the tender process including facilitating quality score moderation meetings and carrying out supplier interviews.
A five-year contract worth £5million was awarded to successful Fusion21 supplier Axis Europe and the contract will start in September 2021.
The repairs and maintenance specialist will carry out:
Core reactive repairs and maintenance services
Void property improvements
Potential additional works for planned and cyclical repairs
Emergency and out of hours support
Axis Europe will also deliver on residents' priorities which include:
Completing work correctly on the first visit
Enabling residents to receive an appointment when reporting work
Having the ability to contact Axis Europe directly to re-arrange appointments
Receiving appointment reminders by text
Together, we can deliver on social value targets and discover the power of purposeful, positive procurement.
Upon Axis Europe's appointment, we talked about THCH's commitment to improving local communities and how the contract could help them to deliver organisational social value targets.
As a result, social value delivery throughout the contract will include:
Career advice and mentoring sessions at local schools and colleges
Work experience opportunities
£1000 donation to help make a positive impact in the local community
Resident employability advice and careers workshops
Resident DIY workshops to learn how to fix simple repairs
Jill Pennel, Bid-Coordinator at Axis Europe commented: "Axis is delighted to have been awarded the Tower Hamlets Community Housing contract via Fusion21's Reactive Repairs and Maintenance Framework.
"We will be providing 24-hour, 365-day cover and also look forward to delivering social value activities in the community – which is a big part of our organisational ethos. We can't wait to work with THCH staff members and meet residents as we set out on our repairs and maintenance journey."
As a result of Gary's dedication to this project, the housing association now has a renewed repairs and maintenance offer that is completely bespoke and meets its operational needs and objectives.
Let's find out how THCH has benefited from our support.
The Results
Working as an extension of the THCH team, we helped the housing association to undertake a full review of its repairs and maintenance services. The final solution resulted in a bespoke repairs and maintenance offer that meets operational needs and objectives.
As a result, customer satisfaction will be increased by:
Quicker response times
Better-quality repairs service
Additional social value activity in the community
Plus, the business will benefit from:
Streamlined services through using a single supplier
A reduction in costs in this business area as job diagnosis will sit with Axis Europe
Reduced errors and timescales for repairs being completed
Greater accuracy of budgeting as a result of using a fixed price per property model
The Feedback
We got in touch with Tower Hamlets Community Housing to ask what the team thought about working with us. Here's what Christopher Wait, Head of Property at Tower Hamlets Community Housing (THCH) said:
"We've worked very closely with Fusion21 throughout this procurement process and they have supported us every step of the way. We have benefited from their strategic advice and technical expertise to ensure our revised service offer specifically meets our requirements.
"With our new streamlined service now being implemented, we're delighted that our residents will not only benefit from quicker response times but also an overall better quality of repairs service."
Are you a housing association looking for a procurement solution that is tailored to your specific requirements? To find out how we can help you, call us on 0845 308 2321 or email us at info@fusion21.co.uk.