Fusion21 Supplier Crystal Electronics Sparks Young Persons' Career

Fusion21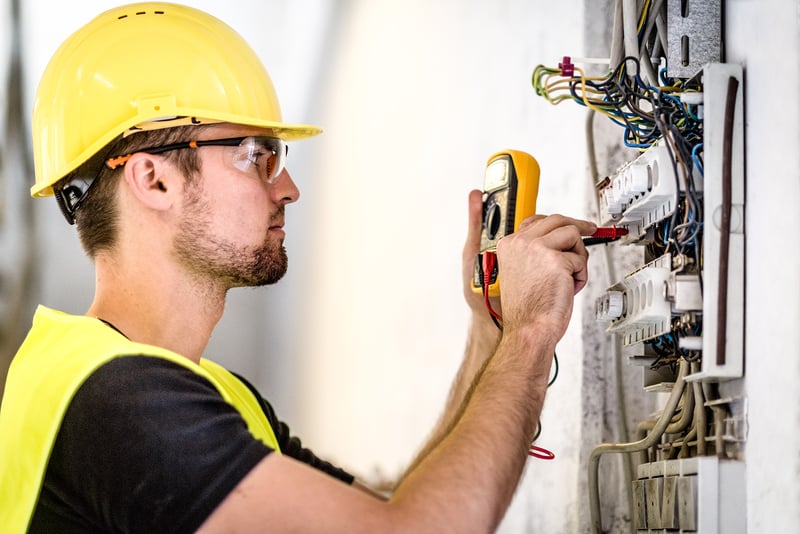 Fusion21 supplier Crystal Electronics is helping a college student to achieve his dream of becoming an electrician, as a result of social value delivered through working with us.
Since 2016, the specialist electrical engineering firm has been providing facilities management services for our member London Borough of Hounslow, ranging from warden call and CCTV systems to auto security gates and domestic burglar alarm systems.
Through this relationship, the firm offered college student Harry Catterick work experience while he studied to become a fully qualified specialist engineer. The 19-year-old who lives in the Hounslow area and attended St Oaklands College, St Albans grabbed the opportunity with both hands - with his enthusiasm and proactive attitude noted by his colleagues.
When procuring through Fusion21 our members are supported to achieve social value targets and outcomes on every project from work placements and apprenticeships to tackling unemployment and delivering activities that benefit communities.
During Harry's work experience he gained valuable skills on-site from practical tasks through to stock management and IT skills. He also completed mandatory training including Working at Heights and Asbestos Awareness.
Harry proved to be reliable, trustworthy, and hardworking with great customer service – and made such an impression that Crystal Electronics has since employed him as a full-time Trainee Electrician, following the completion of his studies. His placement was part of the company's commitment to offering students a step on the career ladder, believing work experience develops crucial skills alongside gaining qualifications.
Commenting on his experience Harry said: "I can't thank Crystal Electronics enough. The guidance and help I've received gave me a head start on my course and made the transition from student to employee much easier. I'm now on the right track to achieving my ambitions and hope to broaden my skillset into the TV/Door Entry field."
At Fusion21 we're proud to deliver social value you can see in every project. Read more about our impactful public sector procurement and social value services here.