Local School Pupils Enjoy Learning in the Outdoors

Fusion21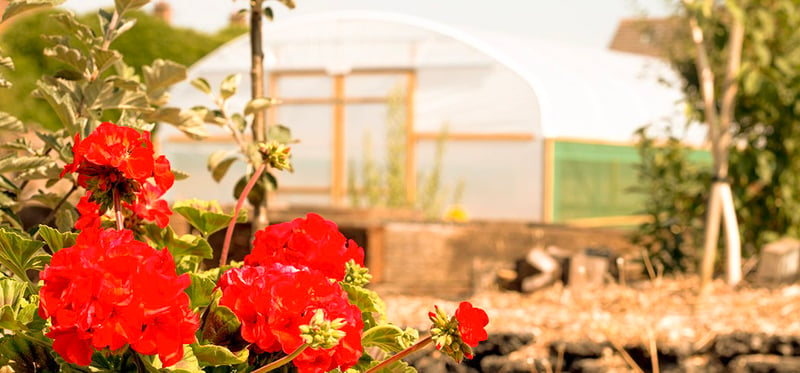 Thanks to funding from the Fusion21 Foundation, community initiative Grow Speke is transforming a former Boy's Club site into a thriving community garden in the heart of Speke, Liverpool.
We have joined forces with South Liverpool Homes and Groundwork to create a unique place for people to learn new skills and meet new people. As well as being a garden set to provide horticultural therapies and activities, Grow Speke is also providing an environmental educational programme for local schools.
St Ambrose Primary School is one of the local schools benefiting from the programme on offer.
Sessions delivered have included 'Stars of the Week'- a programme used to encourage pupils to achieve greater attainment. Pupils had the opportunity to make jam from strawberries grown on site, produce cream teas and raise flower beds at their school - which included planting 150 daffodils, crocuses and snow drops.
In fact, from 2018 spring to summer, pupils were able to take part in a series of workshops at Grow Speke. One workshop included children with different needs, ranging from autistic spectrum disorders, ADHD, English as a foreign language and moderate behavioural problems.
The group aged 10- 12, were encouraged to develop their horticultural skills - growing sunflowers and rudbeckia from seeds and planting them in the wildflower meadow. They've grown and eaten their own potatoes & beans and have also been involved in after care, through watering, muck spreading, composting and weeding.
Each time the pupils visit Grow Speke they are encouraged to re-cap their knowledge by naming, smelling and tasting their way around the site. The pupils have grown in confidence and knowledge by being involved in the workshops.
"The pupils have lots of complex issues that often result in very challenging behaviour in the classroom. At Grow Speke the pupils are really focused on what they are doing – the garden just calms them down. They love the hands-on work, open space and fresh air - they're like completely different children."

Teaching Assistant at St Ambrose School
Teachers at St Ambrose Primary School have been delighted with the opportunity to get children involved, noting how spending time in the therapeutic greenspace has had a very calming effect on pupils, in addition to the learning opportunities that have been created.
Paul Booth, Social Investment Manager at Fusion21 said: "We are delighted to support this project which is becoming a huge community asset for residents of all ages to enjoy, helping to change places and lives."