School Pupils in Knowsley Benefit from Interactive Workshop with Fusion21 Partner, EQUANS

Fusion21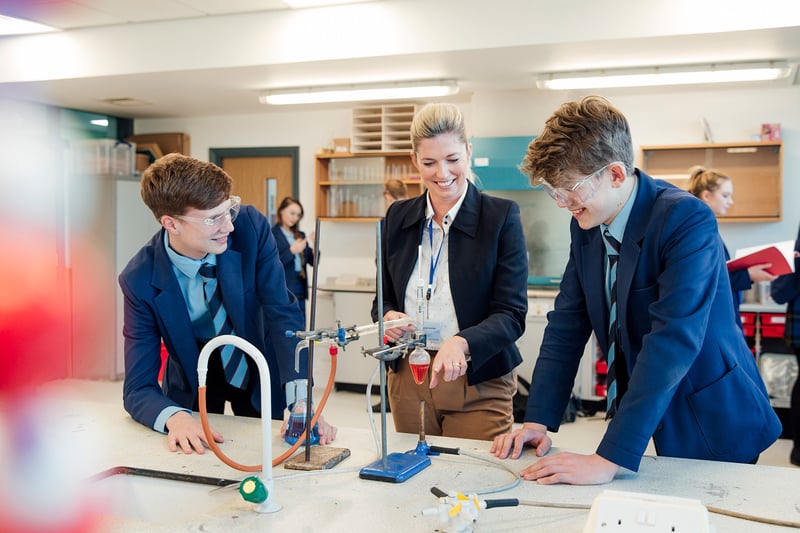 Eighteen key-stage 3 pupils at Meadow Park School in Knowsley, Liverpool City Region have participated in an interactive learning session arranged in partnership with Fusion21 and its partner EQUANS (the new name for ENGIE's services-led businesses), with support from The Liverpool City Region Careers Hub, managed by Growth Platform – Liverpool City Region Growth Company.
From exploring the diverse types of career roles available in the construction industry, to taking part in a practical workshop to construct an electric snap circuit, the session delivered at the pupil referral unit aimed to improve pupil confidence, boost engagement and spark ideas for future career options.
Jan Morgan Teaching Assistant and Careers Coordinator at Meadow Park School said: "Both students and staff at Meadow Park School had a great afternoon when Nicki Sorton from EQUANS came in to talk to our students about the careers offered within construction sector at EQUANS, along with the local developments they are working on around Knowsley and Liverpool.
"The students were totally engaged in the circuit breaker task and can be seen problem solving and working as a team to complete the tasks. What a competitive bunch they all were. The buzz and vibe was great within the room as both students and staff thoroughly enjoyed themselves."
Sarah Maguire, Social Value Manager at Fusion21 commented: "Being a company with Merseyside roots we were delighted to have arranged this session with EQUANS and hear how much the young people enjoyed it!
"As a social enterprise we are proud our partnership with Knowsley Council enables us to create opportunities like this, as we continue to ensure social value activities – from educational talks to apprenticeships, employment opportunities and more, are prioritised and delivered by developers like EQUANS working in Knowsley, benefiting residents of all ages across the borough."
Regeneration specialist EQUANS is currently constructing residential scheme Whitefield Brook in Kirkby, Knowsley – following planning permission being granted by Knowsley Council. Comprising of 266 two, three and four bed homes for shared ownership, affordable rent and rent to buy, the development is being built on behalf of Fusion21 member and affordable housing provider Your Housing Group with the first homes due for completion in 2022.
Dave Litherland, Head of Regeneration at Your Housing Group said; "Your Housing Group is really proud to be delivering much needed new homes within Knowsley and the relationship we have developed with EQUANS and Fusion21 has enabled a programme of social value activities within the local Kirby neighbourhoods to be developed. The work within Meadow Park School is just part of what will be a number of really exciting projects looking to support the local neighbourhoods."
Reflecting on the session, Julie Jones, Enterprise Coordinator at Liverpool City Region Careers Hub added: "Experiences like these really do change the attitudes of pupils to their education. They can influence their future plans and subject choices, motivate them to study harder and supports an improvement in academic attainment. The support from EQUANS has really helped Meadow Park School pupils to build their confidence, broaden their horizons and fuel their ambition."