Key Information
Scope of Framework
This framework includes a selection of renewable technology applications from air and ground source heats pumps to solar thermal, electric heating and hot water systems. The commercial element of this framework can be utilised for a range of installations which includes district heating systems and the installation / servicing of Heat Interface Units.
Heating and Renewables
Features and Benefits
Features an education specific lot in partnership with Department for Education
Provides regional coverage and facilitates local delivery
Supply partners appointed based on sector experience, competence and capability
Managed by Gas Safe Registered managers with extensive knowledge of member and supplier roles
Robust framework specifications that can be further tailored to your requirements during a mini-competition
Installation works may be undertaken on an install only or supply and fit basis
Framework end date: 27/01/2024
Framework start date: 28/01/2020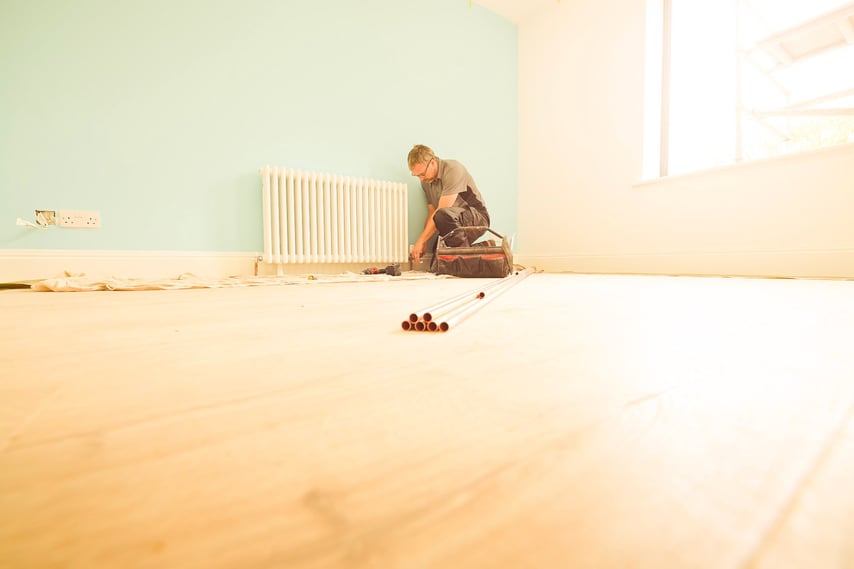 Framework Agreement
This framework has the following lots and provides a range of services nationally.
We've highlighted the supply partners appointed to each lot below
Domestic
Lot 1 - Domestic Servicing, Maintenance and Installation of Heating Systems
Aaron Services Ltd
Ashley & McDonough Limited
ATS Gas Services Ltd
Bayview Contracts Limited
British Gas Social Housing Limited
BSW Heating Ltd
City Technical Services (UK) Ltd
Combined Facilities Management Ltd
Correct contract services limited
Derbyshires Plumbing & Heating Ltd
Dodd Group (Midlands) Ltd
Gas Call Services Ltd
Gasway Services Ltd
H&A Mechanical Services Ltd
Heatforce (Wales) Limited
Hewer Facilities Management Ltd
J Tomlinson Ltd
K & T Heating Services Ltd
Liberty Gas Group Ltd
M&Y Maintenance & Construction Ltd
MHP Installation & Maintenance Limited
PHS Home Solutions Limited
Phoenix Gas Services Ltd
Precision Industrial Services
Purdy Contracts Ltd
Quality Heating Services Limited
Robert Heath Heating Limited
Smith and Byford Ltd
Sovini Property Services Ltd
Sure Maintenance Ltd.
Swale Heating Limited
T Brown Group Limited
The Gas Company (UK) Ltd
TSG Building Services plc
UK Gas Services
Lot 2 - Domestic Installations
Aaron Services Ltd
Ashley & McDonough Limited
ATS Gas Services Ltd
Bayview Contracts Limited
British Gas Social Housing Limited
BSW Heating Ltd
City Technical Services (UK) Ltd
Clairglow Heating Ltd
Combined Facilities Management Ltd
Concept Heating Systems Ltd
Correct contract services limited
Derbyshires Plumbing & Heating Ltd
Dodd Group (Midlands) Ltd
E.ON Energy Installations Services Limited
Eco-gee Ltd
Everwarm Limited
Gas Call Services Ltd
Glevum Heating and Plumbing Ltd
Grant Store Ltd
H&A Mechanical Services Ltd
Happy Energy Solutions Ltd
Heatforce (Wales) Limited
Hewer Facilities Management Ltd
J Tomlinson Ltd
K & T Heating Services Ltd
Liberty Gas Group Ltd
M&Y Maintenance & Construction Ltd
MHP Installation & Maintenance Limited
Pacifica Home Services Ltd
Penny Lane Builders Ltd
Phoenix Gas Services Ltd
Purdy Contracts Ltd
Robert Heath Heating Limited
Rothwell Plumbing Services Ltd
Smith and Byford Ltd
Sovini Property Services Ltd
Sure Maintenance Ltd.
Swale Heating Limited
T Brown Group Limited
The Gas Company (UK) Ltd
Thermoserv Ltd
TSG Building Services plc
UK Gas Services
YGI Ltd
Commercial
Lot 3 - Commercial Servicing, Maintenance and Installation of Heating Systems
Aaron Services Ltd
Anchor Pipework Ltd
Ashley & McDonough Limited
ATS Gas Services Ltd
BSW Heating Ltd
Cenergist
Chris Bowker Ltd
Consortia Integrated Services Ltd
Derbyshires Plumbing & Heating Ltd
DFP Services Ltd
Dodd Group (Midlands) Ltd
ECG Building Maintenance Ltd
Enerza Solutions Limited
Equans Services Limited
Gas Call Services Ltd
Gasway Services Ltd
Hewer Facilities Management Ltd
Irwin M&E Limited
J Tomlinson Ltd
K & T Heating Services Ltd
Kimpton Ltd
Liberty Gas Group Ltd
Lord Combustion Services Limited
M&Y Maintenance & Construction Ltd
Phoenix Gas Services Ltd
Precision Industrial Services
Purdy Contracts Ltd
Robert Heath Heating Limited
Rydon Maintenance Ltd
Sayes Service Limited
Seddon Construction Limited
Smith and Byford Ltd
Stonegrove Ltd
Sure Maintenance Ltd.
Swale Heating Limited
T Brown Group Limited
Thermoserv Ltd
TSG Building Services plc
Vital Energi Utilities Ltd
Lot 4 - Commercial Installations
Aaron Services Ltd
Alternative Heat Ltd
Anchor Pipework Ltd
Ashley & McDonough Limited
ATS Gas Services Ltd
BSW Heating Ltd
Cenergist
Chris Bowker Ltd
Concept Heating Systems Ltd
Consortia Integrated Services Ltd
Derbyshires Plumbing & Heating Ltd
DFP Services Ltd
Dodd Group (Midlands) Ltd
Enerza Solutions Limited
FES Support Services Ltd
Gasway Services Ltd
Glevum Heating and Plumbing Ltd
Hewer Facilities Management Ltd
Irwin M&E Limited
J Tomlinson Ltd
J & B Hopkins Ltd
K & T Heating Services Ltd
Kimpton Ltd
Liberty Gas Group Ltd
LM Services NI Ltd
Lord Combustion Services Limited
M&Y Maintenance & Construction Ltd
Phoenix Gas Services Ltd
Purdy Contracts Ltd
Robert Heath Heating Limited
Rothwell Plumbing Services Ltd
Sayes Service Limited
Seddon Construction Limited
Smith and Byford Ltd
Stonegrove Ltd
Sure Maintenance Ltd.
Swale Heating Limited
T Brown Group Limited
Thermoserv Ltd
TSG Building Services plc
Vital Energi Utilities Ltd
Consultancy
Lot 5 - Consultancy – QA and Asset Management
Certsure LLP
CORGI Technical Services Ltd
David Miles and Partners Ltd
Gas Advisory Services Limited
Gas Contract Services Ltd
Icon Training & Assessment Ltd
Morgan Lambert
Pennington Choices Ltd
Lot 6 - Consultancy – Project Management and Principal Design
David Miles and Partners Ltd
ECS Consultants Limited
Gas Contract Services Ltd
Kensa Group Ltd
Morgan Lambert
Ramboll UK Limited
Heat Pumps and Systems
Lot 7 - Installation of Ground and Air Source Heat Pumps
Aaron Services Ltd
Ashley & McDonough Limited
Bayview Contracts Limited
Cenergist
City Technical Services (UK) Ltd
Concept Heating Systems Ltd
Derbyshires Plumbing & Heating Ltd
Dodd Group (Midlands) Ltd
E.ON Energy Installations Services Limited
Ecolution Group Ltd
Everwarm Limited
Gas Call Services Ltd
Heatforce (Wales) Limited
J Tomlinson Ltd
J & B Hopkins Ltd
Kensa Contracting Ltd
Liberty Gas Group Ltd
PHS Home Solutions Limited
Phoenix Gas Services Ltd
Rothwell Plumbing Services Ltd
Swale Heating Limited
The Casey Group Ltd
The Gas Company (UK) Ltd
TSG Building Services plc
Vital Energi Utilities Ltd
Lot 8 - Installation of Solar Heating Systems
Aaron Services Ltd
Derbyshires Plumbing & Heating Ltd
PHS Home Solutions Limited
Phoenix Gas Services Ltd
Swale Heating Limited
TSG Building Services plc
Vital Energi Utilities Ltd
Lot 9 - Installation of Electric Heating Systems
Aaron Services Ltd
Ashley & McDonough Limited
Bayview Contracts Limited
Clairglow Heating Ltd
CCSS Fire & Security Limited
Derbyshires Plumbing & Heating Ltd
Dodd Group (Midlands) Ltd
Everwarm Limited
Glevum Heating and Plumbing Ltd
Grant Store Ltd
H&A Mechanical Services Ltd
Hewer Facilities Management Ltd
J Tomlinson Ltd
J & B Hopkins Ltd
Liberty Gas Group Ltd
M&Y Maintenance & Construction Ltd
PHS Home Solutions Limited
Purdy Contracts Ltd
Rothwell Plumbing Services Ltd
Sovini Property Services Ltd
Swale Heating Limited
TSG Building Services plc
UK Gas Services
Department for Education
Lot 10 - Education Specific
Aaron Services Ltd
Alternative Heat Ltd
Anchor Pipework Ltd
Ashley & McDonough Limited
ATS Gas Services Ltd
Chris Bowker Ltd
Consortia Integrated Services Ltd
Derbyshires Plumbing & Heating Ltd
DFP Services Ltd
Dodd Group (Midlands) Ltd
FES Support Services Ltd
Hewer Facilities Management Ltd
Irwin M&E Limited
J Tomlinson Ltd
J & B Hopkins Ltd
Kimpton Ltd
Liberty Gas Group Ltd
LM Services NI Ltd
Lord Combustion Services Limited
Purdy Contracts Ltd
Robert Heath Heating Limited
Rothwell Plumbing Services Ltd
Smith and Byford Ltd
Stonegrove Ltd
Sure Maintenance Ltd.
Swale Heating Limited
T Brown Group Limited
Thermoserv Ltd
TSG Building Services plc
Vital Energi Utilities Ltd