Key Information
Scope of Framework
Like all frameworks from Fusion21, the Painting, Decorating & Associated Repairs framework is run by technical experts and only features pre-qualified, accredited supply partners.
Painting, Decorating & Associated Repairs
Features and Benefits
Sector split lots servicing Health, Education, Housing and the wider public sector
Supply partners selected by region to promote local delivery
Flexible specifications to suit your needs
Designed to generate social value outcomes specific to your priorities
Framework start date: 20/03/2023
Framework end date: 19/03/2027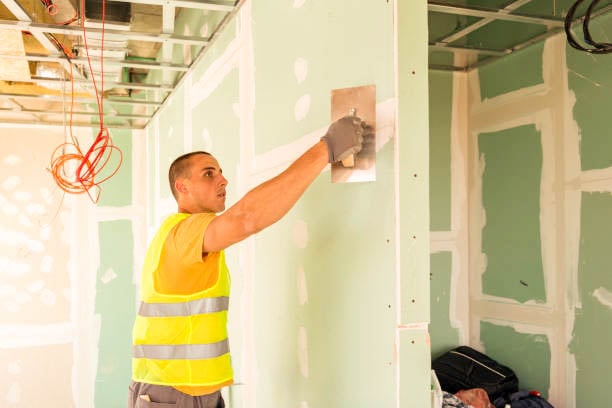 Framework Agreement
This framework has the following lots and provides a range of services nationally.
We've highlighted the supply partners appointed to each lot below
Painting, Decorating & Associated Repairs
Lot 1 - Housing
A Connolly Limited
Alfred Bagnall & Sons (North) Ltd
Axis Europe plc
Bell Decorating Group Limited
George Jones & Son (Contractors) Limited
Hankinson Whittle Programmed Limited
Ian Williams Limited
Michael Donaghy (P&D) Ltd.
MITIE Property Services (UK) Ltd
Mulalley & Company Ltd
Novus Property Solutions Limited
Seddon Construction Limited
The AD Construction Group (Architectural Decorators Ltd)
Trident Maintenance Services Ltd
Wharfedale Decorations Ltd
Lot 2 - Education
Bell Decorating Group Limited
George Jones & Son (Contractors) Limited
Alfred Bagnall & Sons (North) Ltd
MITIE Property Services (UK) Ltd
Ian Williams Limited
Seddon Construction Limited
Novus Property Solutions Limited
Mulalley & Company Ltd
Wharfedale Decorations Ltd
A Connolly Limited
Trident Maintenance Services Ltd
Lot 3 - Health
A Connolly Limited
Alfred Bagnall & Sons (North) Ltd
Axis Europe plc
Bell Decorating Group Limited
Diamond Decorators (UK) Limited
George Jones & Son (Contractors) Limited
Hankinson Whittle Programmed Limited
Ian Williams Limited
MITIE Property Services (UK) Ltd
Mulalley & Company Ltd
Novus Property Solutions Limited
Seddon Construction Limited
Trident Maintenance Services Ltd
Wharfedale Decorations Ltd
Lot 4 - Wider Public Sector
A Connolly Limited
Alfred Bagnall & Sons (North) Ltd
Axis Europe plc
Bell Decorating Group Limited
George Jones & Son (Contractors) Limited
Ian Williams Limited
MITIE Property Services (UK) Ltd
Mulalley & Company Ltd
Novus Property Solutions Limited
Seddon Construction Limited
Trident Maintenance Services Ltd
Wharfedale Decorations Ltd