Mike Burrows
Non Executive Director of Fusion21 Ltd (Finance, HR & Infrastructure)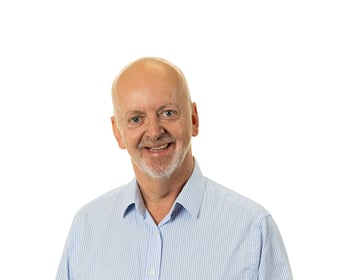 Mike is the Network Director for the Academic Health Science Network (AHSN). The Network has a role in bringing the NHS, academia and industry together to generate health and wealth in the conurbation. Prior to this he was the Area Director, Greater Manchester for NHS England. He has held previous Chief Executive roles in the NHS in Greater Manchester, most notably the Chief Executive of Salford Teaching Primary Care Trust from May 2004 until May 2011.
Originally a doctor of biochemistry Mike has worked in the NHS for 35 years now both in the finance discipline and also general management. He has an active interest in the use of evidence based medicine and is a passionate believer of the benefits of strong ties between the NHS and academia. In this respect he was one of the founding board members of the Manchester Academic Health Science Centre and under his leadership developed Salford PCT to become one of the leading research active PCTs in the country. In his current role Mike is tasked with leading the collaboration of 15 AHSNs that cover the geography of England.
Mike has previously been a Board member of a number of social enterprise and public private partnership organisations and a council member and vice chair of the University of Salford.