Fusion21 Foundation helps homeless young people access crucial mental health support

Jo Hannan - Fusion21 Foundation Manager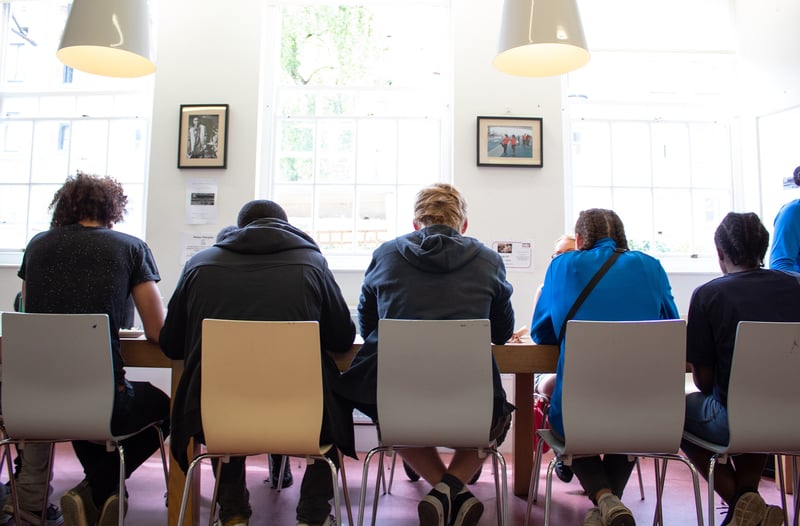 The Fusion21 Foundation is helping homeless young people in London access crucial mental health support.
Set up as a registered charity, to help build brighter futures, The Fusion21 Foundation's areas of focus includes Health and Wellbeing. We have made around £150,000 available to New Horizon Youth Centre (NHYC) - to help fund a new £1 million project aimed at giving 16–24-year-olds across London access to wide-ranging mental health support over the next 3 years.
Starting in October 2022 NHYC's Wellbeing Project was launched in response to data that found 39% of people who came to the charity needed support with their mental health, many having experiencing trauma in their lives.
The Wellbeing project, based in NHYC's day centre in King's Cross as well as remotely, offers everything from counselling and psychotherapy to support with health provider registration. It also includes specialist provision for young people with speech, language, and communication needs.
Led by a Head of Health and assisted by Clinical Practitioners, a Nurse and Occupational Health and Communications workers, the Wellbeing project ensures a trauma-informed approach is implemented across all New Horizon services. This means they are designed to understand and address the psychological and emotional needs of young people experiencing homelessness. Many have suffered trauma and additional challenges from exposure to the criminal justice system, serious youth violence or going through the care system.
New Horizon Youth Centre has been working with young homeless people across London for over 50 years. Through their day centre, outreach, and remote services they support young people aged 16-24 to overcome the barriers life has put in their way and solve their homelessness for good. Their wider service offer includes expert help in safety, youth work and, of course, housing. For as long as young people find themselves homeless and unsafe in London, NHYC will be on a mission to give their potential a home.
Charly Dale, NHYC's Head of Health, shared this quote about the new partnership: "We are incredible thankful for the unwavering support and generous funding from Fusion21. Their contribution has enabled us to launch a holistic wellbeing initiative that will revolutionise our trauma responsive healthcare. With these newfound resources, we can now reach young people who have been let down by other services and provide them with the support they desperately need and deserve. Thank you, Fusion21, for giving us this opportunity to make a tangible impact and for your ongoing support in our mission."
Jo Hannan, Fusion21 Foundation Manager said: "It is fantastic to offer our support to New Horizon Youth Centre's Wellbeing Project which is enhancing their health and wellbeing provision for the young people they work with, many of whom have experienced significant trauma. We have committed £150,000 to the organisation over the next three years to support them in this crucial area of work – enabling them to recruit more health practitioners to support more young people."
Since its inception in 2015, the Fusion21 Foundation has given over £1.2 million in grants and has committed £2 million in social investment. It has three areas of focus: Employment and Skills; Health and Wellbeing; Financial Inclusion and Resilience.
It works in partnership to find practical solutions that make positive differences to peoples' lives as well as funding research and initiatives aimed at finding solutions to complex societal problems.