Fusion21 Foundation partners with OnSide Youth Zones to Tackle Mental Health and Improve Lives

Jo Hannan - Fusion21 Foundation Manager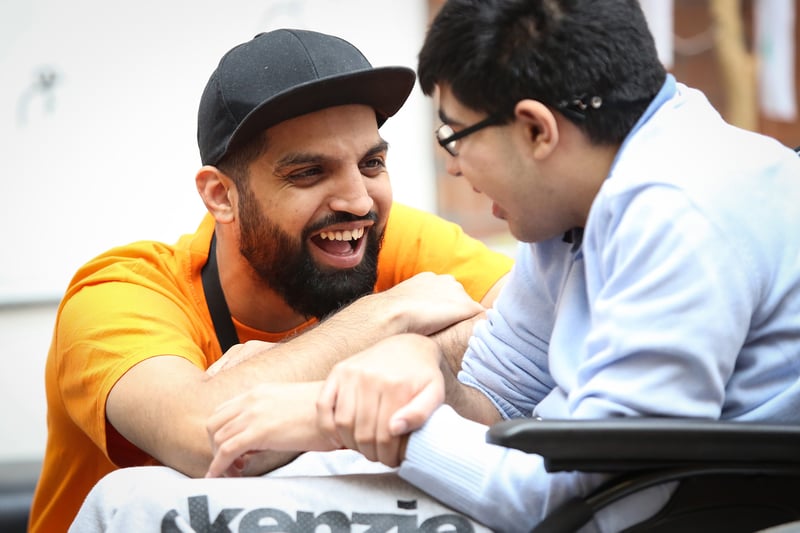 It's been widely reported that the Covid-19 pandemic has significantly increased the risk of young people experiencing mental illness, and there is a growing need for support services in this area.
Committed to enhancing the health and wellbeing of young people, the Fusion21 Foundation is delighted to announce a new partnership with OnSide - a national charity which inspires young people to lead happier, healthier lives while providing safe places to talk and enjoy activities.
We are investing £67,500 in the charity's 'Culture of Health' £500,000 initiative, which aims to provide mental health support to 840 young people across the Youth Zone network while also improving overall health outcomes.
The charity has a network of 14 Youth Zones in the most economically disadvantaged areas across the UK and works with young people aged 8 – 19, or up to 25 with additional needs.
Following the success of a pilot scheme in 2020, it's 3-year 'Culture of Health' programme was established in partnership with the Oglesby Charitable Trust and is also supported by the Rayne Foundation and the CareTech Foundation.
Now in its second year, the initiative is supporting young people to tackle mental health by building resilience to deal with the issues they face; in addition to promoting positive health choices - from good nutrition to the avoidance of substance abuse.
Grant funding from the Fusion21 Foundation will support the programme in its second and third year, specifically supporting youth zones in Wolverhampton, Barnet, Croydon and Barking and Dagenham.
Overall project outcomes will include:
Empowering 10,000 young people to live a healthy lifestyle
Providing 840 young people with mental health support across the Youth Zone network
Training 280 staff

to identify mental health issues, offering support or making referrals

Engaging 1,960 young people in targeted health projects to develop healthy behaviours
Signposting 1,400 young people to additional local support services
Kathryn Morley, Chief Executive of OnSide, said: "The COVID-19 crisis has meant that, more than ever, our youth workers across the country have been supporting the mental health and wellbeing of young people.
"The funding from the Fusion21 Foundation will enable us to deliver our Culture of Health programme in the West Midlands and London, making an incredible difference by improving health outcomes and raising aspirations for young people and their communities."
Jo Hannan, Foundation Manager at Fuson21 said: "As a Foundation, we are passionate about supporting initiatives that champion positive health and wellbeing."
"We believe that young people deserve the best chance of a healthy, happy future and it's a privilege to be supporting OnSide - renowned for the quality of youth provision it brings to local communities across the UK.
"The pandemic has had a profound impact on many young people and our investment in the 'Culture of Health' programme will provide much needed support to OnSide Youth Zone users, encouraging sustainable and life-changing outcomes for those living in Wolverhampton, Barnet, Croyden and Barking and Dagenham."