Make a real impact for your local community. Raising awareness of The Recovery Loan Fund

Jo Hannan - Fusion21 Foundation Manager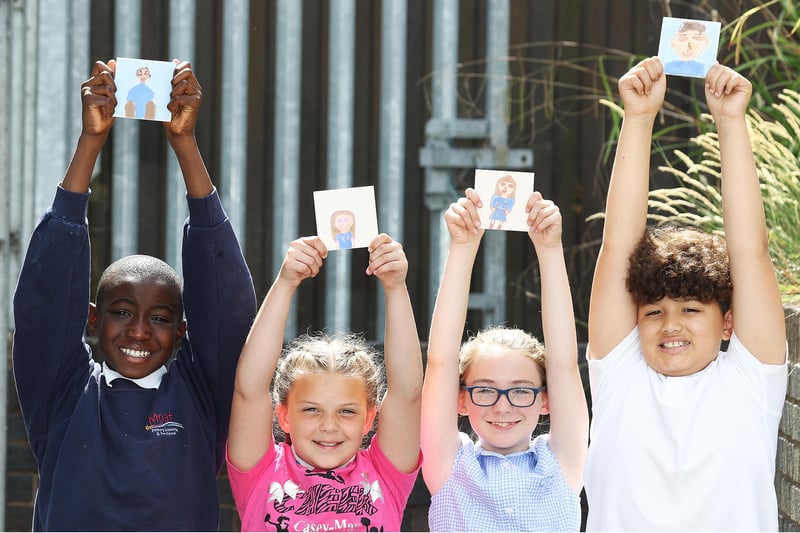 What is The Fund?
Fusion 21 is a founding investor in the Recovery Loan Fund, an initiative to provide accessible financial support for those organisations in the VCSE (Voluntary, Charity and Social Enterprise) sector that have been hit hard by the COVID-19 pandemic.
At a time of continued economic uncertainty and a growing demand for services, the voluntary, community and social enterprise sector is experiencing a higher demand for services, while financial pressures are increasing. These businesses urgently need funding support to enable their delivery, to support those in most need and to relieve pressure on a significant section of the economy.
The Fund has been established by Social Investment Business (SIB) to make the Recovery Loan Fund, an existing government guarantee scheme, more accessible to UK charities and social enterprises. Its aim is to provide loans to organisations whose primary purpose is the improvement of people's lives, their environment and the society they live in.
Along with SIB, Fusion21 are working alongside organisations like British Business Bank, The Church of England and Big Society Capital to help encourage applications for funding that will:
Provide necessary financial investment to help VCSE businesses recover and grow

Assist in finding new revenue streams

Help to manage cash flow issues

Provide buying power for new facilities and technologies

Refinance existing debts into manageable terms
We're immensely proud to be a founding investor along with SIB. VCSE organisations are crucial in supporting communities, particularly those who have been hit hardest by the pandemic. And their work is integral to the places and people that Fusion 21 members are working with.
Procurement with Purpose. Putting the 'so what' in public spending
At Fusion21 we work with our members through procurement expertise & frameworks to deliver results with high social value how that the commercial & economic benefits of social value reach beyond local services, impacting the wider public sector, the third sector and the UK economy.
Through the Fusion21 Foundation, we work with members to bring about real positive change to real lives. Through projects like job creation, improving the environment, access to training and education, tackling crime and food poverty.
VCSE organisations' play a critical role supporting communities in these projects. With limited and ultimately depleting resources, intensified by the COVID-19 pandemic putting such organisations at risk we are working to help Fusion21 members support their voluntary, charity and social enterprise partner organisations.
Doing good is good for business and for the lives of your local communities.
Repair and recovery post pandemic and providing much-needed funding to organisations delivering critical support to communities. The Fusion 21 Foundation is working with members to help the VCSE sector via investment in the Fund, because so much good can come from it.
The independent Commission on Social Investment has called for action and an urgent need to support the VCSE sector and ensure it can continue to deliver 'for the people and economy of the UK', providing a detailed report and recommendations.
Chris Murray, Chair of Fusion21 and Commissioner of the Commission on Social Investment:
"Acting on these recommendations can create tens of thousands of jobs in our most deprived communities, whilst delivering £3billion for our economy – it's a massive win-win and a practical example of how we can level up the UK."
We recognise that positive change on a local scale has a significant national impact. The Fund is one of many tangible ways we can put this into action. And we want our members to help spread the word!
Who's eligible and how do they apply?
In short, the Fund is available to UK based organisations that are improving people's lives, or the environment people live in. They must be able to prove the impact that the pandemic has had on the business to be eligible for application.
Aimed at voluntary, charitable and social enterprise organisations who may need financial investment to adapt delivery models, diversify income streams; manage cash flow; or purchase new technology.
Applications are open until 20th May 2022, and you can find out all the details and criteria for application, here.
PASS IT ON!
The Fund is a big contributor to providing support to organisations that support local lives. The demand since the pandemic has gone up and the resources have gone down; there's never been a more important time to support to this sector.
Fusion 21 members will have organisations in their communities that can directly benefit from the Fund, they just need to know about it.
So, tell them! Help us raise awareness among VCSE organisations in your community.
It really could make a huge contribution towards charitable organisations not only surviving the pandemic effects but also growing in the future. And that means further reach, more positive impact on local lives and communities.
Fusion21 members will benefit from a referral fee for applications made and members with Foundations or in-house charities can make a direct application. As a member, your procurement work with Fusion21 has already brought tangible financial and social benefits for thousands of local lives and communities. Let's continue doing great things in and for our communities – share this with the people that need the support today.