Post-Covid Recovery Fund Launched for VCSE Sector, backed by Founding Investor the Fusion21 Foundation

Jo Hannan - Fusion21 Foundation Manager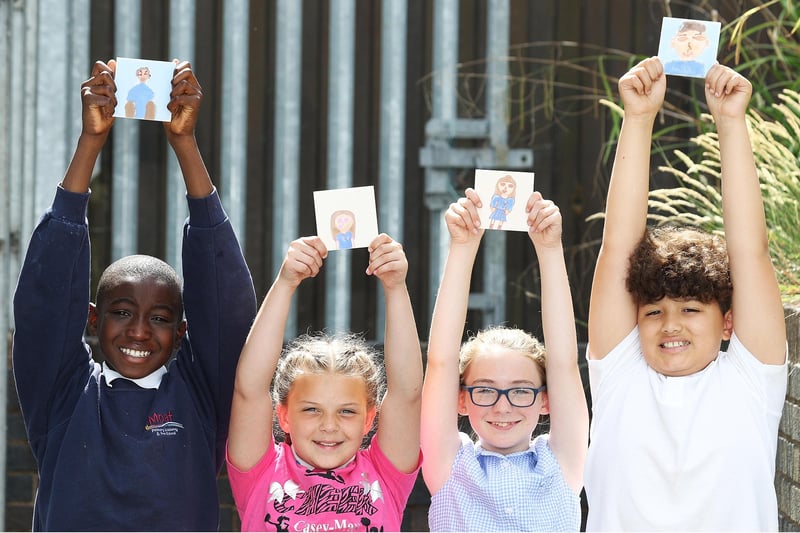 During this time of continued economic uncertainty, the voluntary, community and social enterprise (VCSE) sector is experiencing a higher demand for services, while financial pressures are increasing.
These businesses urgently need funding support, and the Fusion21 Foundation is delighted to announce that we're a founding investor in the Recovery Loan Fund (the Fund) – an initiative launched by Social Investment Business (SIB) to help UK charities and social enterprises in the post-Covid recovery.
Now open for applications, the Fund aims to assist eligible organisations who may need financial investment to adapt delivery models, diversify income streams; manage cash flow; or purchase new technology.
We're proud to be committing our own capital alongside that of the SIB Foundation. VCSE organisations play a vital role in aiding those who are in vulnerable in society, and the communities of Fusion21 members benefit greatly from the work they do.
Our investment will support the delivery of our member's priorities and more, building brighter futures for communities, while achieving sustainable, positive, and life-changing outcomes.
About the Recovery Loan Fund
Offering repayable and flexible finance, the Recovery Loan Fund will work under the terms of the British Business Bank Recovery Loan Scheme (RLS) – which supports access to finance for UK businesses as they recover and grow following the Covid-19 pandemic. The aspiration is for the Fund to ultimately be at least £25m in size.
SIB is an accredited lender under the Government's Recovery Loan Scheme, administered by British Business Bank and will work with additional experienced social investor partners on the delivery of the Fund, including Big Issue Invest, Charity Bank, Key Fund, Resonance Limited, Wales Council for Voluntary Action and Social Investment Scotland. Weil, Gotshal & Manges LLP are acting as legal counsel.
Many of the Fund's delivery partners helped to deliver SIB's previous Resilience and Recovery Loan Fund (RRLF). RRLF approved £28m in total funding to 77 charities and social enterprises across the UK, with £24m worth of loans and over £3.9m worth of grants approved.
For eligible charities and social enterprises, the Fund offers:
Loans worth £100,000-£1.5m. (BAME-led organisations and those based in Wales and Scotland will be able to apply for loans upwards of £50,000)
A loan term of 1-6-years, with no penalty for early repayment
A capital repayment holiday for up to one year, with

regular payments

thereafter
A fixed interest fee of 7.9% per year, with an arrangement fee of 2.5% to 3% - depending on size of the loan
Dave Neilson, Chief Executive at Fusion21, said:
"As champions of social change, we're proud the Fusion21 Foundation's investment will be supporting charities and social enterprises across the country who have been hardest hit by COVID-19 – this is an area we have already pledged significant support to as a Foundation.
"The voluntary, community and social enterprise sector has worked tirelessly to continue delivering vital community services throughout the pandemic - often with very limited resources. Our contributions will make a positive social impact to both eligible organisations and their communities."
Nick Temple, Chief Executive at SIB, commented:
"Charities and social enterprises continue to need patience, flexibility and responsiveness in the post-Covid recovery. This Fund aims to meet those needs, providing the right finance at the right time for those that need it. Our ongoing commitment is to be as responsive and transparent to our customers as possible."
"The Recovery Loan Fund succeeds the Resilience and Recovery Loan Fund (RRLF), and we're pleased to be building on the partnerships that have helped us achieve so much in the last 18 months, but also establishing new ones: not least the Fusion21 Foundation alongside us as a founding investor."
Applications are open
The Recovery Loan Fund is now open for applications and could provide much-needed funding to benefit the communities of Fusion21 members.
Please help us to raise awareness of the Fund amongst your local VCSE organisations

If your organisation has a charitable organisation, it can apply directly to the Fund
Click here for more information, including full eligibility criteria, product details and FAQs.
Photo from the Gloucestershire Gateway Trust (GGT) - a social and environmental regeneration charity that received funding from the predecessor to the Recovery Loan Fund (the Resilience & Recovery Loan Fund). GGT used this funding to provide the local community with food supplies and wellbeing support during the pandemic (photo credit: Thousand Word Media).