Dudley Council Supported to Self-Deliver Domestic Service and Maintenance Contract for 20,000 Homes

Fusion21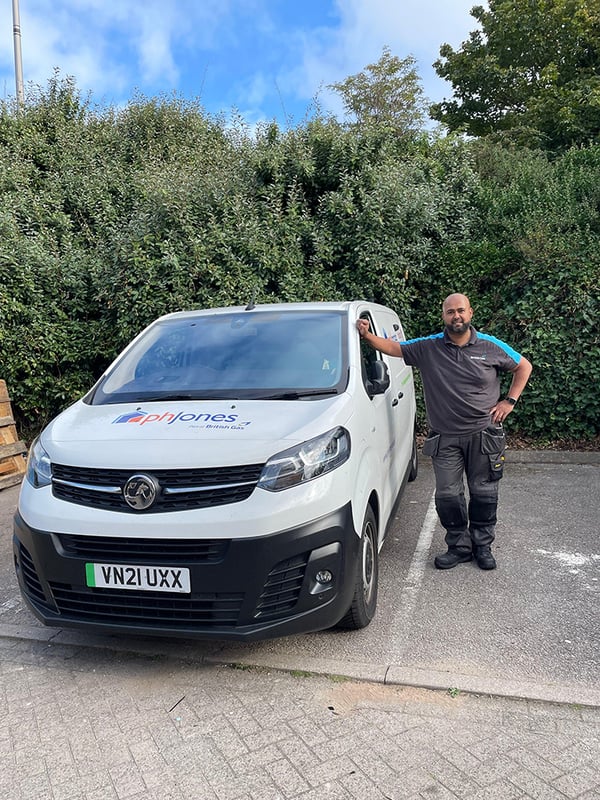 When its domestic service and maintenance contract came up for renewal, Dudley Council chose to carry out its own re-procurement and turned to Fusion21 to support the project.
Learn how we guided the council through a compliant procurement process, resulting in social value outcomes and a contract to service 20,000 homes, and a number of commercial properties.
The Member
Located in the West Midlands, Dudley Council is committed to providing high quality services to more than 320,000 people.
Generating social impact is a core part of the council's commitment to the community. By 2030 the organisation aims for all of its residents to access the education and skills they need to succeed and achieve aspirations.
Maintaining its housing stock to a high standard is an essential part of ongoing works, with resident safety remaining a top priority. Below we explain how we helped the council to renew its gas service and maintenance contract.
The Brief
With its current arrangement coming to an end, Dudley Council wanted to reprocure its domestic gas service and maintenance contract to service 20,000 homes and a number of commercial properties.
Choosing to deliver the tender inhouse with its own procurement team, the organisation needed Fusion21's support to:
Develop the tender opportunity
Ensure compliance and complete due diligence checks
Achieve value for money
Appoint a qualified and capable supplier
Incorporate social value into contract delivery
The council's ultimate aim was to ensure both its domestic and commercial properties remained gas-safe, serviced by a capable contractor delivering high quality services.
The Challenge
Dudley Council required the procurement exercise to be carried out within a tight timeframe.
Mathew Baxter, Heating and Renewables Framework Manager at Fusion21 explains: "Working alongside Dudley Council we ensured the procurement process stayed on track throughout the COVID-19 pandemic; made suggestions to improve programme delivery to reduce timescales and arranged a short-term extension to the existing contract to ensure continuity of service and continued gas safety compliance"
Keep reading to find out the steps taken to help the council self-deliver this complex procurement.
The Team
Having previously procured through Fusion21, Dudley Council chose Fusion21 to benefit from technical knowledge and expertise, while ensuring social impact was embedded at contract level.
Two members of our procurement team were a great match for the job. Mathew Baxter, Heating and Renewables Framework Manager at Fusion21, led the project. He has more than 25 years' practical and managerial experience in the gas and heating industry and is also a Gas Safe Registered manager.
Emma Chadwick, Project Manager (Heating and Renewables) provided project support. With more than 20 years' procurement experience and having serviced the public sector for the last decade, Emma brought a wealth of knowledge and procurement expertise.
Read on to learn how Mathew and Emma supported the council to deliver its own tender.
The Approach
The project started with an initial briefing from Dudley Council. Having procured its last domestic service and maintenance contract with Fusion21, our team quickly helped the council to access our Heating and Renewables Framework.
Our OJEU compliant Heating and Renewables Framework is worth up to £500 Million and provides access to a prequalified and highly capable supply chain.
Mathew and Emma worked closely with the council's procurement team, capturing their requirements, and scoping out the tender to ensure commercial needs and timescales were met.
The council opted to run a further competition and we drafted a variety of tender documentation – from the Invitation to Tender, to pricing schedules, specification, and further competition documents.
Mathew Baxter, Heating and Renewables Framework Manager at Fusion21 said: "Dudley Council has an experienced inhouse procurement team and just needed a helping hand with its re-procurement. We provided guidance and acted like a critical friend, ensuring procurement compliance and a robust tender process.
"Having sent out expressions of interests to suppliers, the council ran a further competition and evaluated bids on price and quality. We then went through a peer review process, supporting the team with feedback requests, undertaking due diligence, and also drafting the documentation for the winning contract."
As your strategic partner, we offer fully compliant procurement services that are delivered by technical experts and achieve social impact.
A four-year contract worth more than £10million was awarded to successful Fusion21 supplier British Gas Social Housing Ltd – Trading as PH Jones Ltd- who has retained its position as the council's incumbent supplier. The contract, which began in July 2021, is based on 40% quality and 60% price.
Supporting 20,000 homes including some commercial properties, the heating installation, service, and repairs specialist will deliver:
Annual service and compliance visits

Reactive maintenance works

Gas safety checks
Achieving social value outcomes as part of procurement delivery is a top priority for the council and counts for 10% when evaluating invitations to tender.
Upon PH Jones' appointment the council worked with them to agree a final social value delivery plan. The plan has a big focus on upskilling local residents, as the organisation continues to build aspirations and develop skills within its communities.
Social value delivery throughout the contract will include:
Mentoring and providing careers advice
Work experience opportunities
Arranging workplace visits
Creating 4 full time employment opportunities
Offering 4 apprenticeships
Samantha Day, Bid Team Manager at PH Jones commented: "It's fantastic to be continuing our working relationship with Dudley Council, retaining such an important contract to ensure resident homes remain gas-safe.
"As a company we are determined to make a difference and give back to the communities in which we work. We can't wait to kick start our social value commitments, delivering a variety of employment and training opportunities to create positive social change."
Thanks to Matthew and Emma's support, the council now has now reprocured its domestic gas service and maintenance contract. Let's find out how the organisation has benefited from our services.
The Results
Working as an extension of Dudley Council's procurement team, we helped the council to deliver its own tender to reprocure its domestic gas service and maintenance contract.
As a result, the council has:
Achieved value for money
Appointed a qualified and capable supplier
Incorporated measurable social value targets into this project
Customers will also benefit from:
Continued continuity with a retained contractor
Community training and employment opportunities
The Feedback
We got in touch with Dudley Council to ask what the team thought about working with us. Here's what Clive Griffin Service Manager (Housing Asset Management & Development – Pre-Contract & Contract Support Housing) at Dudley Council said:
"We re-engaged with Fusion21 for a few reasons – we wanted to ensure this complex tender would adhere to procurement compliance; and as we continue to focus on the regeneration of our borough, we chose to work with a provider that is as passionate about achieving social value outcomes as we are.
"Benefiting from Fusion21's technical expertise was also important to us – the team is highly experienced, always responds promptly, delivers on timescales, and goes the extra mile to meet our requirements.
"With Fusion21's support and guidance we had the tools to deliver our own procurement exercise and we wouldn't hesitate to recommend them."
Need a little support when self-delivering your own procurement tender? To find out how we can help you to deliver a compliant project, call us on 0845 308 2321 or email us at info@fusion21.co.uk.