Gentoo Group Residents Benefit from Largest Tower Block Gas Replacement in the UK

Fusion21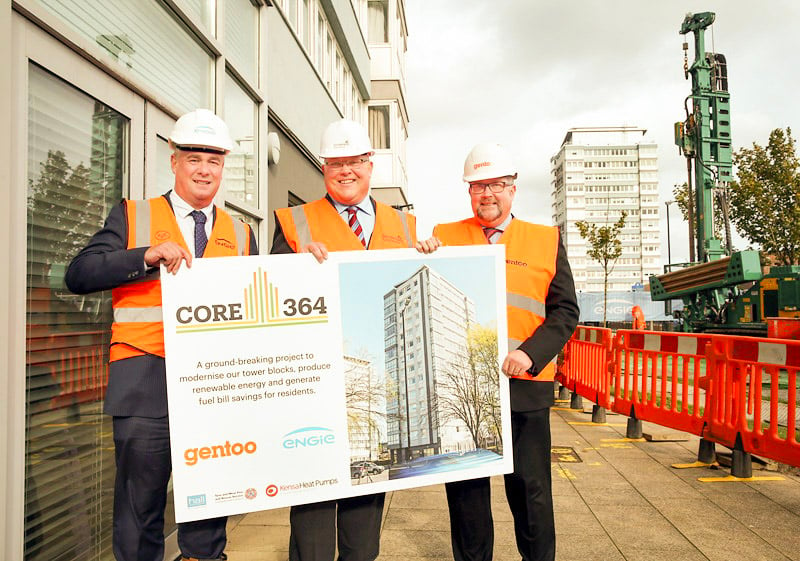 Fusion21 member Gentoo Group is installing lifesaving sprinklers and ground source heat to 364 flats having procured through Fusion21, involving what is thought to be the largest gas replacement in high rise tower blocks in the UK.
Appointed via direct award, leading regeneration provider Engie Regeneration is delivering the pioneering project as part of a £9 million investment in the seven tower blocks on the north side of the River Wear.
Works commissioned will include the upgrade of fire alarm and smoke detection systems in each of the blocks, as well as the installation of a state-of-the-art sprinkler system.
Residents in the blocks are set to benefit from significant energy bill savings as a result of heating both their home and water with renewable heat from the Earth's core.
"Gentoo is committed to providing safe and affordable housing for its tenants and I'm delighted to welcome the start of this important work, delivering real savings for our tenants and generating renewable heat for their homes."

Nigel Wilson, Chief Executive Officer at Gentoo Group
Oliver Mooney, Category Manager (Construction) at Fusion21 said: "This is a fantastic procurement project which is set to modernise and maximise fire safety within these tower blocks, in addition to benefiting the environment by producing renewable energy. Through our OJEU compliant process, Gentoo Group has been able to direct award to their preferred supplier of choice and we're looking forward to seeing the result."
"We have a great partnership with Gentoo," added Andrew McIntosh, Regional Managing Director at ENGIE. "We are delighted to help bring this innovative and energy efficient solution to all residents involved in this project. Our expertise in wide scale regeneration and energy projects will ensure this project is delivered effectively, providing North Tower residents with a modern heating system and enhanced fire safety features."
Watch the project here:
Click here to view a video of the project produced by Fusion21 supplier Engie.