Mature Apprentice Offered Fresh Start Thanks to Fusion21 Supplier PH Jones

Fusion21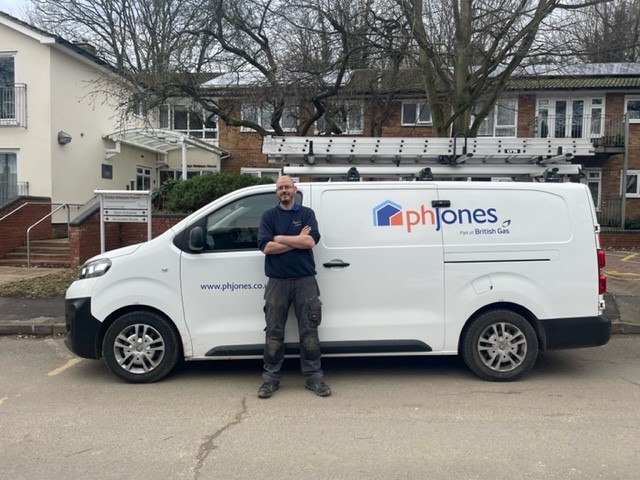 When procuring through Fusion21 our members are supported to achieve social value targets and outcomes on every project – from tackling unemployment to addressing skills shortages within communities.
Fusion21 supplier PH Jones is currently providing domestic service, maintenance, and installation services on behalf of member Eastlight Community Homes procured through Fusion21's Heating and Renewables Framework.
As part of the contract, PH Jones recruited Craig Maxey, a local resident who joined as a mature apprentice.
Craig had previously worked in IT security but was made redundant during the COVID-19 pandemic, following this, he opted for a career change as a plumber. Through his apprenticeship, PH Jones have arranged and funded training and assessments, to upskill him to a gas engineer, working with Logic 4 Training to ensure his work portfolios and learning stays on target.
He has been supported by a mentor, while also completing company training courses and online e-learning sessions. Craig has already completed his core gas requirements and is completing additional modules, he hopes this apprenticeship will springboard his career as a gas engineer.
Commenting on his apprenticeship experience during such a challenging time, Craig said: "The hands-on experience and knowledge the engineers have given me has been great, they really want me to be able to share my learning with others in the future. Because of Covid I have been given a van to make my own way to site, ensuring social distancing whilst travelling between properties. This additional support has been great."
Phil Mead, Contract Manager at PH Jones added: "Our business champions the delivery of social value, from supporting our customers and their communities to investing in our own employees. We're particularly passionate about bringing new opportunities to people facing barriers to work because they lack the skills or experience. Supporting and watching Craig thrive is fantastic, he's put in a lot of hard work, and he is now seeing the rewards."