Peabody's Residents Receive a charitable Donation to Toy and Food Hamper Appeal by TSG Building Services plc.

Fusion21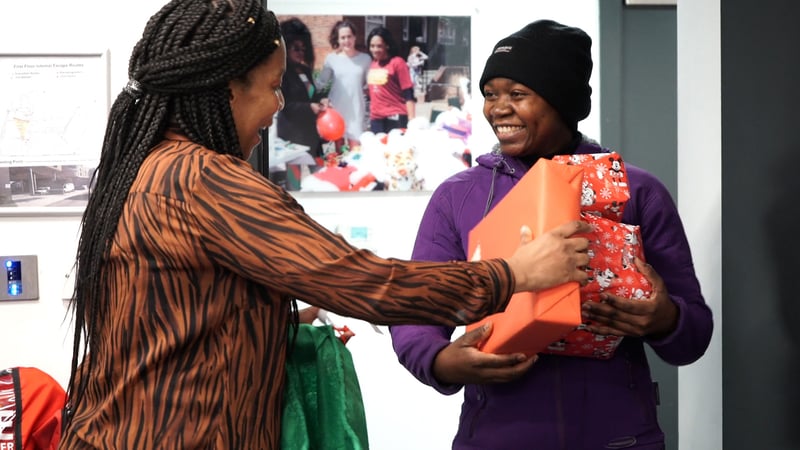 Fusion21 member The Peabody Group is responsible for more than 67,000 homes across London and the South-East and has 155,000 residents.
In 2019 the housing association appointed Fusion21 supplier TSG Building Services plc to provide domestic service, maintenance, and installation services across its housing stock, procured via Fusion21's Heating and Renewables Framework.
The three-year project worth more than £1.5 million is set to complete in 2022 and has been delivering social value activity that has benefited both residents and communities.
In December 2020, TSG Building Services plc made a charitable donation to Peabody's annual toy and food hamper appeal. This donation was gifted to support residents and their families during a year that had been dominated by the COVID-19 pandemic and brought with it increased financial worries, insecure employment, or job loss in addition to health concerns and isolation from friends and family.
Andrea Purslow, Business Development Manager (Care and Communities) at Peabody said: ""The generosity of TSG Building Services plc helped make the end to an incredibly difficult year so much brighter for many.
"Through our annual toy and food hamper appeal we have delivered food and toy hampers to vulnerable households and families, helping transform Christmas for those who face extremely tough times."
Andy Pellow, Operations Director at TSG Building Services plc said: "It's been an absolute pleasure to collaborate with Peabody on a project that has bought a lot of joy to the community. At TSG Building Services plc we are always striving to give back where we can and it's been a pleasure to support Peabody and its customers, spreading some joy during a festive season that was very different to the norm."