Students experience engineering work placements thanks to support from Fusion21 supplier Ashley & McDonough

Fusion21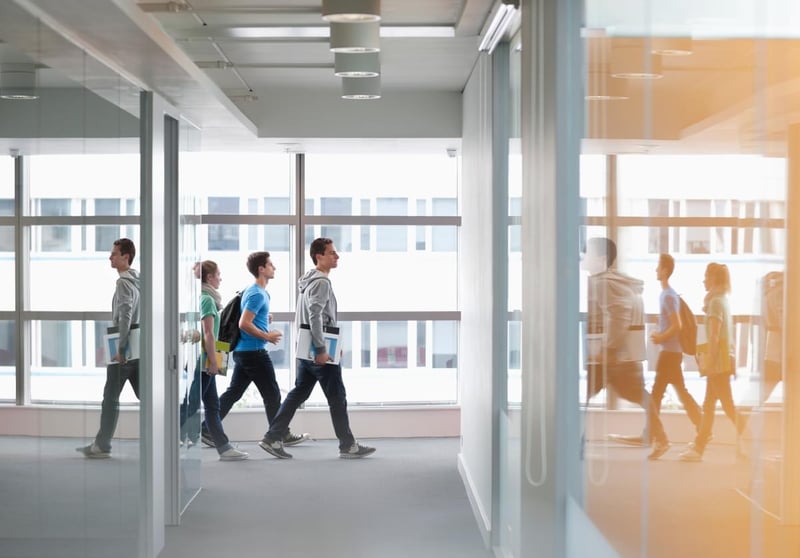 Fusion21 supplier Ashley & McDonough Compliance Services has supported final year technical students from Bury College to gain practical work experience, all thanks to social value activity being delivered as a result of working with us.
The specialist mechanical and electrical services business is currently providing the college with a three-year commercial servicing contract procured through our Heating and Renewables Framework, which also covers Department for Education specific projects.
Keen to give back to the college, the firm's expert heating, ventilation, and air conditioning (HVAC) engineers have been teaching pupils valuable hands-on skills when carrying out essential servicing and remedial works at college sites.
When procuring through Fusion21 our members are supported to achieve visible social value targets on every project, from work placements and apprenticeships to tackling unemployment and delivering activities that benefit communities.
Jane Cunningham, Director at Ashley & McDonough Compliance Services said: "As a company, we're passionate about upskilling young people to become future tradespeople, it's been fantastic to spend some time supporting the students to develop their skills, as they look to progress their studies and careers within the engineering industry,"
At Fusion21 we're proud to deliver social value you can see in every project. Read more about our impactful public sector procurement and social value services here.