Eastbourne Borough Council Accesses Consultants Framework for Five-Year Park Redevelopment

Fusion21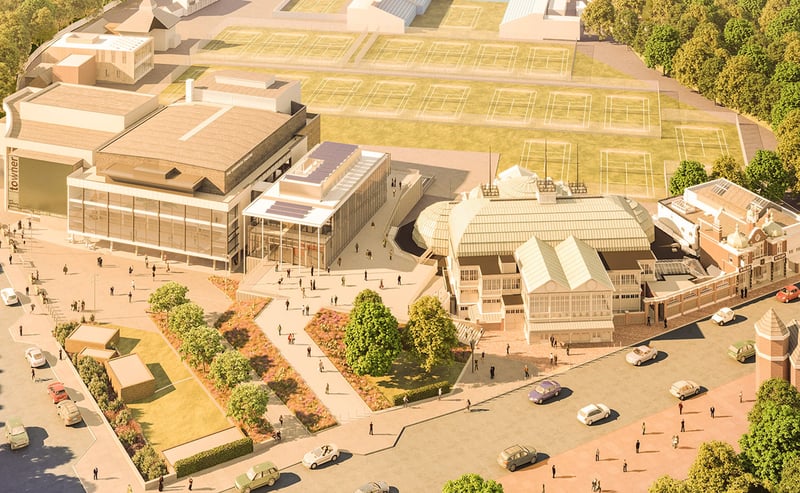 Fusion21 member Eastbourne Borough Council has completed its five-year redevelopment of Devonshire Park in Eastbourne, having accessed our Consultants framework.
A 5-year contract worth £500,000 was awarded to Focus Consultants to undertake Project Management, Construction Design and Management (CDM) co-ordination and Contract Administrator duties across the site to shape and scope this major redevelopment project.
Known for being home to three listed theatres, and major tennis tournaments, the park complex needed a makeover to ensure this much-loved open space continues to be a popular attraction for years to come.
The major redevelopment project - totalling £54 Million - has resulted in the creation of a new state of the art conference centre with restaurant/café facilities, the restoration of three listed buildings, new tennis facilities and show courts, plus a park entrance with new improved public spaces and a welcome centre.
"As a result of this successful procurement process and hard work of all those involved, this redevelopment will bring more visitors to Eastbourne and provides even better facilities for residents whilst supporting the sustainability of the park for future generations."

Phil Evans, Director of Tourism and Enterprise at Eastbourne Borough Council
Phil Woodhead, Category Manager at Fusion21 added: "This redevelopment project puts Devonshire Park on the map as a leading cultural destination, providing modern facilities whilst enhancing and restoring historical features.
"The ability to appoint one organisation to handle all construction consultancy services via an OJEU compliant procurement process, has provided the council with a single and consistent point of contact throughout this five-year project."